ASSIEM NEWSLETTER "LEADERSHIP INSIGHTS"
Subscribe to the Assiem
Newsletter
FREE REPORTS
Expand The Jigsaw
Get a free guide for leaders to develop the space for creative and innovative discussions, download HERE
Successful Manager Transitions
Get your FREE 24-page guide to making a great first impression when taking on a new team, download HERE
8 Steps to Achieving Employee Motivation with No Budget
Get your FREE 24-page report, by downloading HERE
"Thank you .. thank you for such an uplifting report. I love reading what you write about behaviours and leadership. I find many articles around this topic but they seem to be more unrealistic or visionary to implement.  Some of the pieces in here I know could work well for the team managers."

Arti Anand, Manager, Financial Services
Myers Briggs Type Indicator (MBTI)
Self Awareness and Self Esteem in the Workplace.  Find out what the MBTI assessment tool is about by downloading a series of interviews/presentation HERE
8 Top Team Development Exercises
Get your FREE report by downloading HERE
NEWS ARTICLES
Karen is a Guest Blogger at Moorlands Human Capital – see articles HERE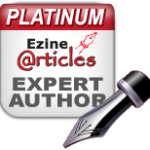 Karen holds a Platinum membership at Ezine Articles. This is a status that can not be bought and can only be earned by sending in quality articles.  Only a small fraction of the thousands of authors ever obtain this level.
See other News Articles written by Karen at EzineArticles
I Put A spell On You !!
By Karen Goold, NLP Practitioner
My 7 year old nephew, Cameron, came home from school feeling very sad. He had been told he was stupid and, heartbreakingly, was beginning to believe it. Despite being articulate in conversation and a great story teller, he rarely achieved more than three out of ten for his spelling. This led to discussions that he might be dyslexic.
Whilst studying for the NLP Practitioners course, one thing stood out as a process I wanted to try as soon as I'd completed the practical; the Spelling Strategy.
So, newly qualified, I quickly engaged Cameron's natural enthusiasm to be able to spell and established he had been trying, unsuccessfully, to spell phonetically. We started the Spelling Strategy with the first word on his next spelling test and, as he learnt word after word, he became visibly more excited. He even began to highlight the words he thought he "needed to work on".
His dad, who was learning the technique so he could practice with him, needed more convincing and throughout the afternoon asked him to spell the words again. Cameron got them right every time.
Since then, Cameron has achieved 10 out of 10 for every single spelling test and has moved to the advanced list.  His confidence is through the roof and he can't wait to go back in to school for the next test. "These spellings are so easy now", he says!
It was worth every hour and every penny of my course, just to see that smile on his face as he now beams with pride over his achievement. It's amazing to think this simple technique has the potential to be life-changing for someone at such an important age.
Published NLP Newsletter 16th June 2009