STAFF MOTIVATION
Successful organisations understand the link between employee motivation and improved productivity and innovation, through effective communication skills.
Undoubtedly, some steps have already been taken, but there is an acknowledgement that more can be done, and offering staff a competitive compensation is only one solution. Investing in helping managers to recognise their own motivational criteria, as well as that of the members of their team, is especially important during and moving out of an economic downturn.
We help companies who value their staff and want to ensure they are providing a supportive and inspiring environment to encourage best performance.
To download a FREE 24-page report on "8 Steps to Achieving Employee Motivation with No Budget", please click HERE
"Thanks for the report.  I have been having some issues with a couple of individuals regarding the support they receive, and the value they believe the organisation feels for them.  It has been useful to remind myself that everyone is an individual, and reading the valuing and feedback sections has given me some ideas I have shared with my team leaders."
For articles on Staff Motivation click HERE
RECOMMENDATION
Many junior managers employ a "one size fits all" approach to motivating their teams. However, even the term "job satisfaction" will mean something different to every person in the company. Motivational criteria is as unique as the individual and can include job satisfaction, family orientation, health and safety, pay and benefits, fairness, equal opportunities, communication skills, performance and appraisals, management, training and development.
Some people are motivated "towards" a set of criteria and some "away from". Eg, some are motivated towards rewards, benefits, pay rises, bonuses, promotion; and some are motivated away from being made redundant, sacked, career stagnation, boredom. The further they get from what motivates them, the less productive and engaged they become.
A good leader knows that their own positivity and leading by example is vital when motivating others. This programme provides managers with the insight to understand how they and each of their team members are motivated, and to respond with effective communicate skills. It also covers a number of important techniques and recommendations for them to try when they get back into their working environment.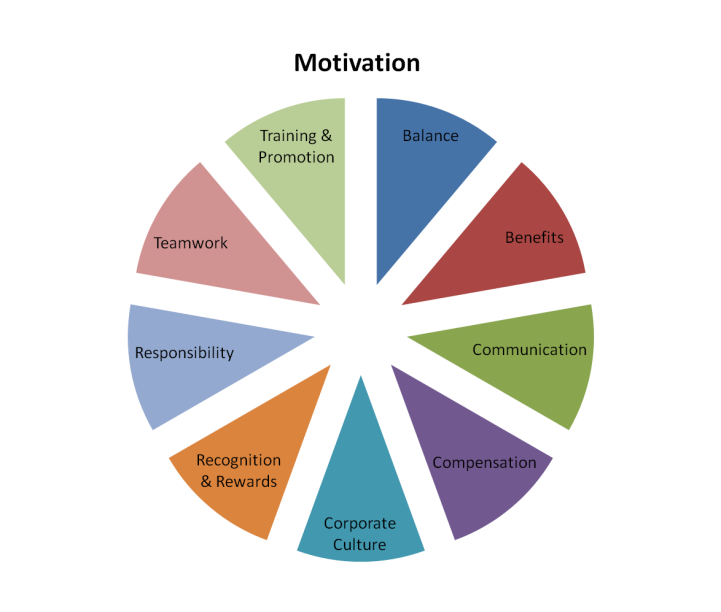 PROGRAMME STRUCTURE
To ensure the best results with the minimum of commitment, this Programme is a minimum of 2 day intensive coaching providing full understanding of the requirements for ongoing practical application. It can be tailored to individual organisations and include some or all of the following:
Workshop for attendees to identify their personality type, using the Myers Briggs Type Indicator® (MBTI®) assessment tool (1.5 hours)

Understanding the interaction between personality types (3 hours)

Communication Skills, Conflict Management and Motivation Workshop (5 hours)

Motivation Techniques Workshop (10 hours)

After the workshop, Assiem Ltd can email monthly tasks (for 6 months) to the Client as exercises for the attendees, ensuring new learnings are integrated into the attendees' daily activity.
One area we excel in is getting delegates to commit to using and applying the ideas and techniques covered in the coaching. They will leave the coaching with the confidence to apply what they have learned and be inspired and motivated to put it into action in the real world.
"Karen's energy and drive are considerable, resulting in a positive impact on those working with and for her."
"As a strong advocate for the balance between people and business goals the whole team was challenged and developed throughout the changes."
"Karen exudes an attitude of empathy, calmness and confidence that creates trust, engenders loyalty, builds teams and encourages others to strive for their best."
.
RETURN ON YOUR INVESTMENT
A fundamental belief is that managers MAKE their money in the good times and EARN their money in the difficult times.
Statistics such as "6 out of 10 employees are not satisfied with the department they work for" and "72% of staff believes there are no opportunities for personal development and career growth" are often attributable to the quality of the direct leadership and how they motivate their teams. Decision making delays, missed deadlines and worsening staff tenure will also affect key business drivers such as speed to market, customer satisfaction indices, sales targets and operational efficiency and productivity.
Using these principles, Karen has previous improved staff tenure by 26% and reduced the related turnover costs by c£450k in one year.
Recent research with Manchester Business School highlighted both a lack of coaching offered and a 1/3rd of companies being willing to invest more in support for exiting individuals. However, the research also found that 57% of companies are planning to increase their support and guidance for employees over the coming year. As some companies move out of the recession ahead of others, there is a risk that employees who have felt unappreciated during the down times are likely to take up the new jobs on offer in the market place. The fully loaded cost and disruption to service of hiring replacement staff could equate to millions of pounds and slow down the company's road to recovery.
GETTING STARTED
It is important that any work conducted by Assiem Ltd should support the existing structure, rather than attempt to replace what is clearly working effectively. Therefore, all important decisions about content and facilitation are worked through with the management involved.
To understand more about the ways Assiem Ltd can help you, please use the contact box to request an initial discussion.
For articles on Staff Motivation click HERE
To download a FREE 24-page report on "8 Steps to Achieving Employee Motivation with No Budget", please click HERE
Or, if you're looking for a summary of data and statistics on Employee Engagement, possibly to help you with a business case for investment, then an overview of relevant information is available to purchase for £20 – Buy Now.
SEE WHAT OTHER PEOPLE SAY