Have you wondered whether executive coaching is for you?  Unsure what the procedure would be, and therefore feel uncertain about getting involved?  Well, hopefully the below will help.
Coaching from Assiem Ltd is tailormade, uses your real-life situations to implement what you learn and provides a supportive and confidential environment in which to discuss your concerns, frustrations and successes.
We also want to make sure it's a fun way of developing yourself – learning is easier and quicker if you enjoy the process.
Executive coaching is for any leader who is looking to enhance their style and develop their skills.  And leadership comes in many guises:  from new managers to senior executives, as well as those who need to influence without direct line management responsibility (such as project managers and those with inter-departmental relationships).
Importantly it's all about you as an individual. I am very keen to highlight that I don't advocate "robot" leaders, those you can hear spouting "leadership speak".  You have your own strengths, and although you get given a lot of useful information, you decide what will work for you, how and when you use it.  You will be enhancing your own style, not becoming someone else.
Below, I've tried to explain in a bit of detail what coaching with Assiem Ltd would entail and some of the results you could expect.  Obviously, every coaching assignment is different – it's tailormade to your specific strengths, needs, goals and objectives.
In many cases, clients are in need of confidential discussions and a sounding board for their current challenges in the workplace.  Coaching provides a fresh perspective and a supportive environment for those discussions to take place.  And, very importantly, we use your real-life situations (rather than theory) for implementing techniques which will help you going forward.
Leadership is all about interaction with others.  But people are complicated, and have behaviours and approaches which can be very different, and therefore confusing. So, we start with the person first.
Most leadership programmes separate leadership skills and have different methods and guidelines for each.  But actually, underlying these are the same principles of understanding behaviour.  And the problem we've found with this approach is that people don't know how to adapt the skills, or have forgotten the specifics of the training when faced with real-life circumstances.
However, Assiem Coaching goes back to the fundamentals of human behaviour first, and then builds an understanding of how to transfer this knowledge across the different leadership needs in today's busy organisations
This includes improving personal and team's creativity and innovation, decision making and planning, learning and development, conflict management and stress management.  This is based on the latest advances in neuroscience, which have been proven to be effective in identifying strategic direction and embedding change.
I often get comments such as "oh, no wonder I got that reaction from xxx", "that's why that person did xxxx, when I gave them some feedback", "that might be why we've found it difficult to work with each other", "wow, if only I'd known this before", "this is significantly helping my confidence as a leader", "now I've got the tool kit to help me", "it's so nice to have permission to be me".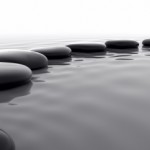 To develop effective leadership skills we would cover:
YOU:  Self-awareness and emotional intelligence.  Initially, it helps to have a greater awareness of yourself, for example your working preferences, how you are motivated, make decisions and cope with stress.  And also, how your behaviours affect your reputation (which may be very different to what you identify yourself as). With a deeper appreciation of your beliefs, values and motivational needs, we can explore improvements to your emotional regulation, so that you can more effectively think before you act.
YOUR STYLE:  Then it helps to establish an effective communication style with those similar and different to yourself, including motivating others, giving feedback and managing conflict.
YOUR TEAM:   Additionally, your leadership skills can inspire better performance in your team, from utilising individuals' skill sets and balancing a team who think in different ways, to effectively challenging new ways of thinking and ensuring a focus on solutions rather than problems.
THE STRUCTURE
The structure of the coaching is often (but not exclusively) provided over a minimum of a 3 month period:
Initial discussion to understand what you are looking for from a coaching programme. This is free and is either on the phone, Skype or in person and lasts around 30 minutes.  We call it our Strengths, Struggles and Stressors Strategy Session!
We would then provide a proposal detailing our discussion and recommendations for the programme approach.
Once agreed and before the first coaching session, you will be asked to complete a client profile and any management tool questionnaires (as applicable)
We would then have a consultation meeting (which would usually include goal/objective setting, detailed analysis of your requirements and the feedback session on management tools such as MBTI and TKI).
Fortnightly coaching sessions of 2 hours.
Although it is preferable to carry out the coaching sessions in person, Skype can be just as effective.
KAREN AS A COACH
I've been told I ask a lot of questions.  It is deliberate :-), as we need to understand what really drives you, affects your confidence and communication style.  It's important to me that you come away from the coaching having made your own associations and connections in relation to your experience, knowledge and specific circumstances.  Coaching is different to training, in that coaching helps you to work things out for yourself – those "a-ha" moments.
You're accountable for what you do with the information you gain from the coaching.  I'll ask you to set goals and objectives and take responsibility for their progress.  There will be some work to do!  This is important, as I want to ensure that you get the most of what we do by putting into practice the strategies you've discovered.
Although we may have an agenda, we will cover whatever real-life situations and needs you bring to each coaching session.  Things happen between sessions that are perfect examples of challenges you face and we can discuss your successes and next steps.  And sometimes you may want to have a sounding board for important decisions you need to make.
But most importantly, the coaching sessions are fun.
If you are interested in finding out more about how Executive Coaching could help you, then please do get in contact for an initial chat, or a Strengths, Struggles and Stressors Strategy Session.
"I would recommend Karen to any senior executive who wants to find different ways of looking at their business. Ever challenging and insightful, Karen worked with me to create and structure new approaches that have had a major impact on me and my team."   Mike Berry, UK Country Head
"I was looking for answers around how to lead more effectively in a post recession age where loyalty, risk taking, and personal responsibility within a trusted team environment all appeared to be under serious threat. Karen put together a course outline which worked on self-awareness and how my understanding of myself could be used to positively address those questions. After 3 months I found that I had a better grasp of my motivations and was far better equipped to deal with leadership challenges using various tools covering personality types, to conflict styles, to reframing. Karen's approach is thorough, measured, and fun at the same time. I have no hesitation in recommending Karen to develop or refine leadership skills and am looking forward to an ongoing partnership with Assiem to further my development."                                                                   Stuart McKenzie, Director and Programme Manager
For more Testimonials click HERE