PHOBIA CASE STUDY
Overcoming a Phobia of Open Water
About Phobias
It is usually understood that fear is rational, but is known as a phobia when the fear becomes irrational. These irrational fears are driven by emotions; meaning willpower, facts and reassurance have little impact.  Phobias can make the sufferer's life miserable, cause embarrassment and undermine self-esteem.  Phobias can easily develop in childhood or in adulthood, and can often start from something very simple.  However, no-one needs to live with a phobia, as there is a way to deal with it in a positive and lasting way.
Neuro-Linguistic Programming (NLP) provides that positive process, and does not involve a lengthy analysis of where it started, or having to be exposed to the topic of the phobia.  It's easy to do and works in line with the way we store our memories.
Case Study
CLIENT:  Bex
PHOBIA:  Open Water
DATE:  March 2011
Background
Bex has had an irrational fear of open water for over 30 years.  The fear of the sea, rivers and lakes started from an early age when she watched Jaws the movie.
This phobia had caused Bex to miss out on a number of experiences that she now regrets, including holidays, swimming and boat trips with the children.  An expensive and exotic holiday was coming up and Bex finally decided that she was not going to let this phobia spoil her trip.  She wanted to go snorkelling, on boat trips and even a banana ride – if only she could overcome the phobia.
Overcoming Phobias with NLP
Bex contacted Karen in order to overcome this phobia once and for all, and the session was booked.  Before the session, Karen asked Bex to think of a situation which would prove to her that her phobia was cured, once the process had been completed.  Bex decided that a boat trip would really prove it to her, especially as the last time she went on a slow sight-seeing boat she sat in the middle of the boat in tears for the entire trip.
Within 45 minutes, Bex had transformed from being petrified of the thought of open water, to someone who could not wait to go on her first boat in 30 years.  Bex described the process as "unbelievable" and was "surprised, and really pleased that the emotions have disappeared entirely".
Prove the Phobia Has Gone
It was now over to the boat trip that Bex had chosen as her final proof that the phobia had been overcome.  When she arrived at the venue, the sight-seeing boat was out of action but thanks to the great team there, they offered a speed boat trip instead!  This would really be a test, given her previous experience in a boat.  However, Bex had no nerves, no reservations and was so excited about the opportunity.  And as you can see if you look at the short video, Bex thoroughly enjoyed the experience, which lasted for over an hour!
What Bex had to say
"The whole process was just unbelievable, so easy and completely stress-free.  It only took 45 minutes and by the end of that I was surprised, and really pleased, that the emotions had disappeared entirely.  I just couldn't wait to get on that boat – my phobia was gone and I was so excited about my upcoming holiday.  Thanks to Karen I am going to enjoy my trip completely, and may even try a banana boat if I can persuade the others to join me!  I would highly recommend anyone who has a phobia stopping them enjoying life, to speak to Karen and get rid of it.  I wasted too many years with this fear, only to have it gone in less than an hour, once I'd decided enough was enough.  I wish I had sorted it out a long time ago, but now that I have, I'm going to make the most of it at every opportunity."
If you want to see a rehearsal for a video testimonial from Bex, we've included it HERE.  It may make you smile!!
To find out how you can overcome your phobias, contact Karen now using the Contact Us Form.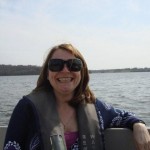 PHOBIA CASE STUDY
Overcoming a Phobia of Flying
Case Study
CLIENT:  Anonymous (we'll call them Sam)
PHOBIA:  Fear of Flying
DATE:  May 2013
Background
Sam had an irrational and debilitating fear of flying since a teenager.  A traumatic experience on the underground resulted in feelings of being trapped extended to flying, lifts and being in crowds.  Sam had found very ingenious (and expensive) ways of getting around without having to use the Underground, and would use medication, lack of sleep and avoidance tactics to cope with the fear of flying.
With a long-haul US trip required in Sam's business role, Sam decided that it was time to confront this phobia and find a way to overcome it once and for all.
Overcoming Phobias with NLP
Having only had one telephone conversation with Karen, Sam's friends had already noticed the difference in Sam's attitude to anxiety and worrying about the future.  The phobia session was booked and during that session the underlying cause of the phobia was discovered fully.  It was agreed that a trip on the Underground would be immediate proof for Sam to know when the phobia had been overcome and that Sam would then be ready for the flight a couple of weeks later.
Within an hour and a half, Sam had transformed from the nervous and anxious phobia sufferer to someone who was "excited" when travelling down the escalator to the underground (something few of us usually say!).
Prove the Phobia Has Gone
Sam was surprised how normal and calm Sam felt that day, and then continued travelling on the underground.  "Friday evening I had a lot of luggage with me and couldn't be bothered to walk to Liverpool Street, so caught the tube.  Over time it will save me a fortune in cabs!  I still can't believe I'm going underground."  "Couldn't be bothered to walk… so took the tube" were certainly not words Sam thought about ever saying again.
Then it was onwards and upwards for the flying to the US and then shortly after returning, back on the plane for a trip to Scotland.  How things had changed!
What Sam had to Say
"Things have definitely changed for me.  I'm so grateful for what you've done for me.  My work colleagues are really surprised when I say I flew to our meetings in Scotland, rather than catching the train.  And it is so much better not to have to go on long-haul business trips early, just to get over the after-effects of flying the way I used to.  I can't begin to thank you enough."
HELP AVAILABLE
If you are suffering from phobias, fears and anxiety and think that NLP may be able to help you, then please contact us using the Contact Form for an initial discussion.
Find out a little more about Neuro Linguistic Programming (NLP) here